DIATEC / 3,4 kW
electric saw for cutting harder materials
for cutting hard materials: concrete, reinforced concrete, stone
for rectangular cuts (windows, doors)
Professional saw equipped with single-phased electric motor and diamond chain for cutting stone, concrete, reinforced concrete. Soft start lowers the saw chain tensions. Light construction – 9kg and simple, one man operation. Machine can be used in tight rooms.
Saw type
electric hand saw, single-phased
Application
cutting of concrete, reinforced concrete, stone, hard bricks with thicknes max. 35 cm
Motor
electric 230V / 50 Hz / 6150 rpm, power transmission – gear drive
Power
3,4 kW
Chain type
diamond
Guide bar
solid steel, high frequency hardened
Length of guide bar
30 / 35 cm
Efficiency of cutting
–
Weight
with saw chain and guide bar 35cm – 9,5 kg
Dimensions
approx. 850 x 240 x 260mm (L x W x H) – with guide bar 35cm
Other

soft start
electronic clutch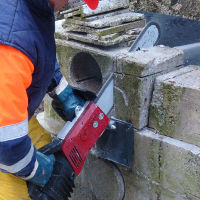 One man transportation, montage and handling while cutting concrete, reinforced concrete, stone, brick.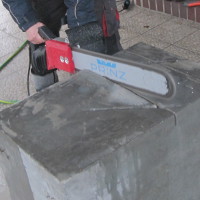 Dustless, impactless and safe work.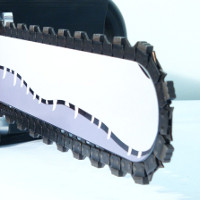 Specially designed diamond chains contributes easy work of the saw and perfect effects of cutting.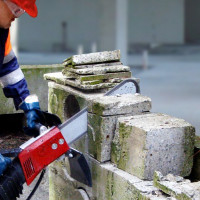 Completely rectangular cuts in walls with thickness up to 35 cm.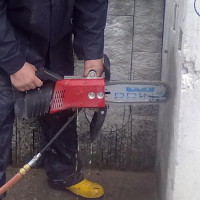 Any condition work, also inside buildings - no exhausts emission , small dimensions and lightness.
Ask about individual offer
Find missing or used spare parts
Why choose PRINZ wall drainage technology?

Warranty
We provide 30-year warranty for our services.

Effectiveness
Our method guarantees 100% cut-off of capillary moisture – the problem does not return until the end of technical life of the building.

Versatility
The method can be used in most of the buildings, regardless of wall moisture level and thickness.
Learn more