Regardless of whether we undertake to carry out a multi-stage business investment or renovation of a dream house, proper execution of foundation hydro-insulation is one of the most important stages, which is responsible for the durability of the investment.
However, before we present you with our methods of action and how such protection will be carried out, we wish to share with you some basic information to underline the importance of foundation hydro-insulation and the effect it has on the proper functioning of the entire object.
First and foremost, solutions of this type should be included in initial investment plans and should be implemented at an early stage of construction works. However, we are perfectly aware of the fact that many older buildings are not secured and protected in a proper way. Modern construction methods, perfectly selected equipment and an experienced team of professionals allow us to provide this service also for the clients who wish to secure their old and historic objects.
You will find details of our proposal below.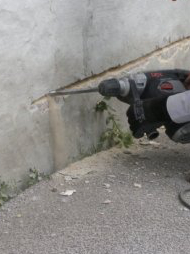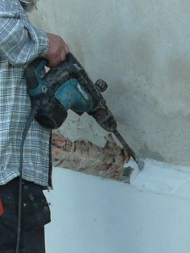 1. Remove connections or other hindrances. Release construction joint in brick wall.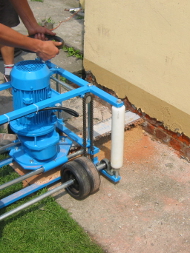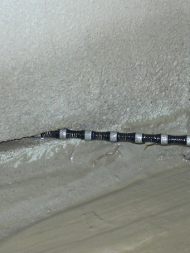 2. Sectional removal of the wall work with PRINZ chainsaw PMS 25 or EED1400/2800 for brick walls similarly removal with PRINZ diamond rope saw XtraCut for rubble stone or mixed walls. Thus, the length of cut of up to 1,0 m is suited to the constructional and static conditions present.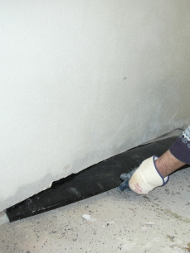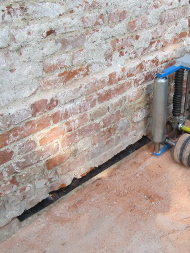 3. Introduction of a capillary waterproof blocking layer made of glass fibre reinforced plastic plates (thickness min. 1,2mm), or HD-polyethylene plates (thickness 2,0mm) including plaster residue. Overlapping of the plate size minimum 10 cm.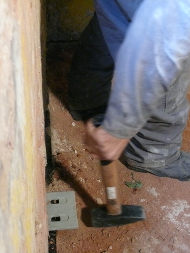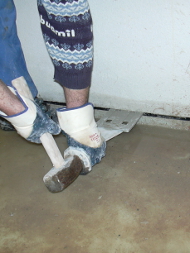 4. Finally fastening the cut joint with static load bearing plastic wedge plates, at a distance of maximum 25 cm over the entire wall cross section (load bearing capacity minimum 500 kg/cm2).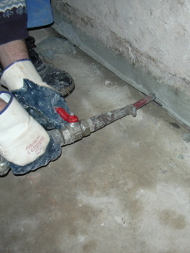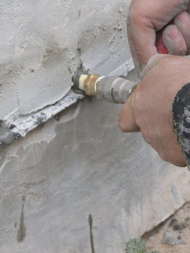 5. Filling of mortar on all sides of the cut joint and installation of pipe connections between the wedges with final positive compaction of hollow area with the PRINZ concrete injection pump BMP6, containing contraction-free, hardening mortar that is sulphate resistant.
PRINZ wall drainage technology
Wall drainage – cutting using carbide tipped saw chains
Wall drainage – cutting harder materials using diamond wire
Why choose PRINZ wall drainage technology?

Warranty
We provide 30-year warranty for our services.

Effectiveness
Our method guarantees 100% cut-off of capillary moisture – the problem does not return until the end of technical life of the building.

Versatility
The method can be used in most of the buildings, regardless of wall moisture level and thickness.
Learn more