BRICKCUT / 3 kW
single phase saw for cutting brick walls
electronic soft start
overcurrent limiter
Handy 230V machine, which stands out with good handling, excellent power to weight ratio and solid construction. Electronic soft starter and overcurrent limiter improve performance characteristics and extend cutting unit parts service life.
Saw type
electric hand saw
Application
cutting of brick walls (up to 50 cm thickness) while laying horizontal insulation in buildings, cutting of holes for windows or doors, cutting of soft stones
Motor/Engine
230V / 50Hz / approx. 1550 rpm
Power
3 kW
Chain type
carbide tipped chain CARBIDECUT 0,404″
Guide bar
solid steel, high frequency hardened with pulley
Length of guide bar
40, 50, 60 cm
Efficiency of cutting
approx. 6 m

2

/ day (cutting in joint during the wall drainage)
Weight
approx. 9,6 kg
Dimensions
approx. 1050 x 340 x 240mm (L x W x H) – with 50cm guide bar
Other

electronic soft start
overcurrent limiter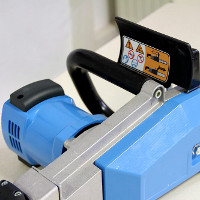 Handy, durable construction and 3kW motor.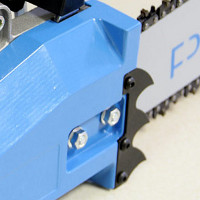 Steel comb facilitating cutting building walls / materials.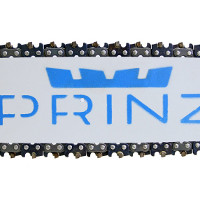 Carbide tipped chain CARBIDECUT .404", high frequency hardened guide bar with pulley, groove 1,6 mm.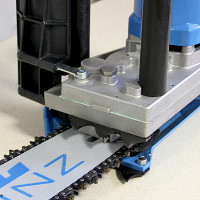 Easy chain tension.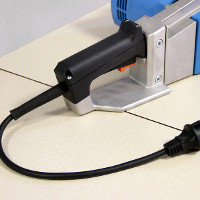 Electronic soft starter and overcurrent limiter.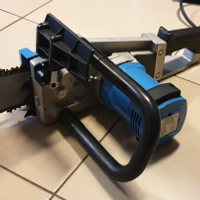 Comfortable, additional handle, facilitating horizontal cuts.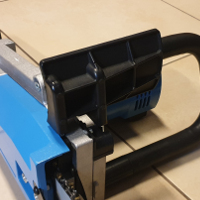 Operator's hand guard with switch off function during kickback.
Ask about individual offer
Find missing or used spare parts
Why choose PRINZ wall drainage technology?

Warranty
We provide 30-year warranty for our services.

Effectiveness
Our method guarantees 100% cut-off of capillary moisture – the problem does not return until the end of technical life of the building.

Versatility
The method can be used in most of the buildings, regardless of wall moisture level and thickness.
Learn more